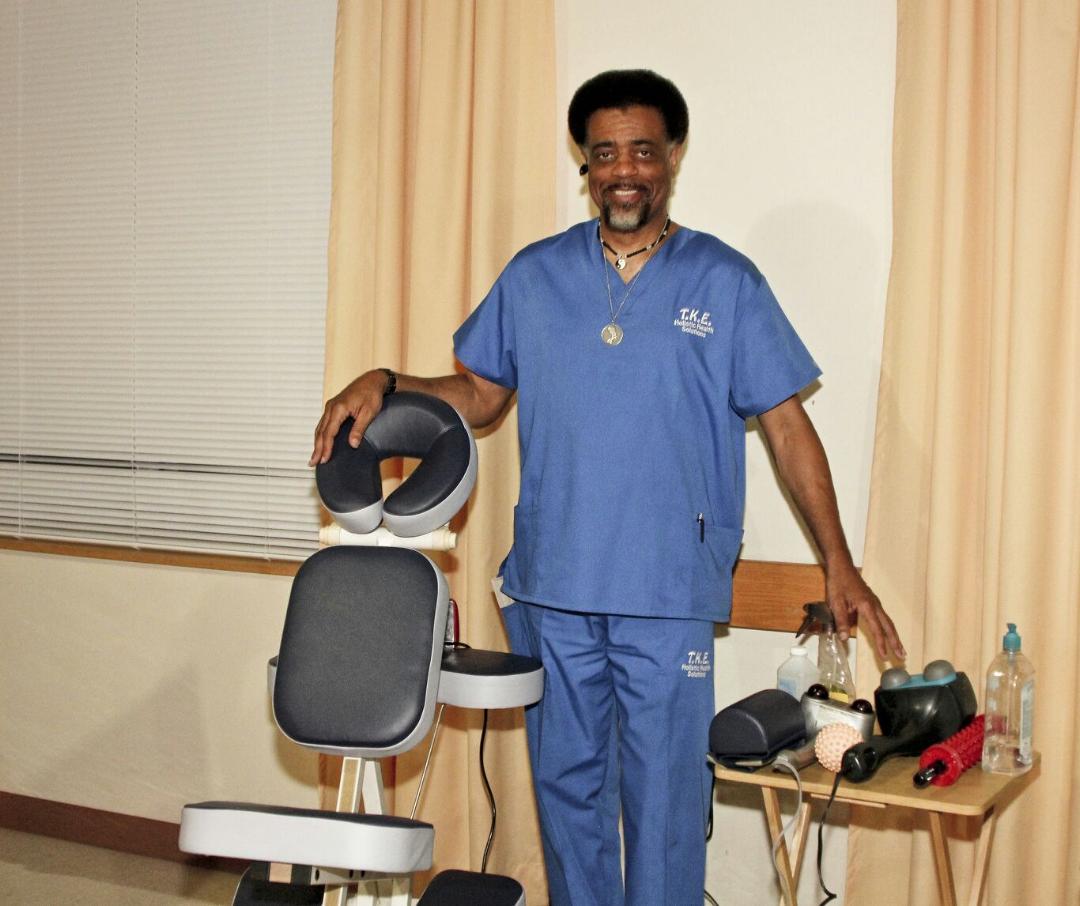 Dr. Terry King-Bey
Owner
Brief info
Doctor Terrence King-Bey, CHC, CNHP, APP, a native of Cleveland Heights, Ohio, is a Naturopathic Practitioner and Wellness Coach.  In 2003 Doctor King-Bey earned the Title of Certified Herbalist Consultant (CHC), conferred upon him by Alternative Healing Institute at the Polaris Career Center in Middleburg Heights, Ohio with the approval of the Ohio Board of Nursing and the Ohio League for Nursing. In 2005, he became a Certified Natural Health Professional (CNHP) in Warsaw, Indiana and earned his Associate Polarity Practitioner Degree (APP) from Ohio Institute of Energetic Studies and Bodywork in Columbus, Ohio. He also holds his Ordained Ministry License from state of Ohio. In the fall of 2006, he earned his designation of Doctor of Naturopathic Ministry from The MuKaBa Healing Art's Institute in Atlanta, Georgia. Since 2006, he has shared his expertise as a Doctor of Naturopathic Ministry & Medicinal Herbal Remedies to help bring public awareness to holistic screening modalities such as iridology and dried blood cell analysis.
 
His careers path always pivots in public services to include law enforcement and entertainment followed by becoming a Herbal Health Product Consultant in 1983. Dr. King- Bey's career journey ignited after several family members developed different forms of cancers. His quest to learn how bad cells and toxins develop in the human body became a catalyst to venture into herbs, dietary lifestyle changes and God's natural healing.
 
His dedication to teaching family members on the importance of detoxifying & healing the body naturally is the driving force for founding TKE Holistic Health Solutions. In addition, his non- profit community organization, Healthy Visions was also initiated with a mission to offer free weekly health lectures at the Shaker Heights Library in Cleveland, Ohio. Today, Dr. Terry King-Bey is a well known naturopathic educator in Ohio, Michigan, Georgia, New York and Illinois. He plans to travel and network throughout the U.S.A., to deliver alternative health presentations on natural healthy life choices.